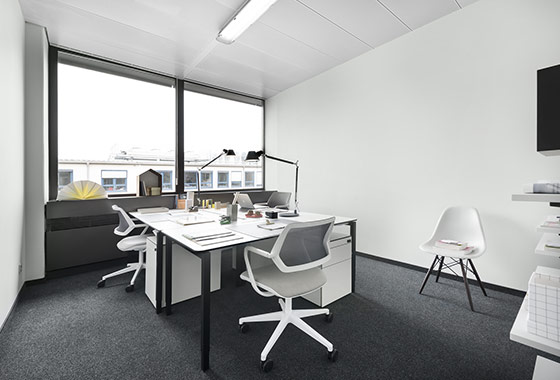 02.11.2018
Virtual office – an advantage or disadvantage?
Although virtual offices are booming, still not many people know how does such a place work. A virtual office is a service that allows us to register a company and use full office service without having to have the company physically present in a given location. In the following article we will try to bring you both the advantages and disadvantages of such a service.
The undoubted and the most frequently mentioned advantage are the low office maintenance costs. When choosing a virtual office, which costs from several dozen to several hundred zlotys a month, we will significantly reduce the costs in comparison to situation, in which if we were to rent a separate office, purchase necessary equipment, etc. It is worth recalling that a "real" person works in such a office, providing services for your company, answering telephones, etc., which means that you will not have to hire an additional employee.
What is important, the virtual office will provide you with a prestigious address that will affect the positive perception of our company, because usually such offices have their headquarters in the city center. If you live outside the city and occasionally have to meet with your customers, you no longer need to invite him home or meet him in a crowded café. In the event of such a need, you can count on the availability of a co-working space or help in renting a conference room.
Another advantage, mentioned earlier together with low office maintenance costs, is an experienced employee. By choosing a reputable office, you can be sure that the employee who deals with your company knows what he or she is doing. Such a person is characterized by professionalism, and experience, for example in the case of fiscal control,
Virtual offices often offer various types of services that can additionally encourage you to cooperate with them. These include: receiving and sending correspondence electronically and to the address indicated, a fixed landline, legal assistance or accounting assistance.
It is worth remembering that when you decide on a virtual office you always have full control over your company, no matter where you are at the moment.
Does the virtual office service have any disadvantages? The answer is "yes and no". Everything really depends on your needs. Obstacles arise when our company develops and begins to require additional employees. The same applies to companies for which a direct contact with the customer is crucial for their functioning. However, if you are a person who works remotely, and you only need to use the physical office from time to time – this is the perfect solution for you.
As you can see, the decision to cooperate with a virtual office should be conditioned by your individual and business needs. If you know that a physical office is not necessary for you, but you can not register your company in your private apartment, then the virtual office was created just for people like you.