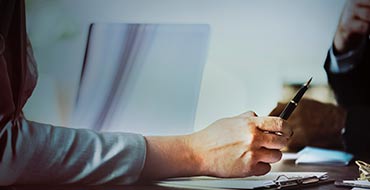 EXLIBRA offers comprehensive business services. We have a specialized staff that will deal professionally with the financial and accounting affairs of your company, and you will be able to focus on effective company management.
We provide high quality services in the field of accounting, including:
bookkeeping and accounting
preparation of financial and tax reports
preparation of tax returns
accounting reports
consultancy in the field of company taxation
We guarantee security as well as confidentiality of the information entrusted to us.
Thanks to cooperation with us you will:
save time for searching for and training an employee
save costs of equipping the workplace
save costs associated with the purchase of software
obtain a guarantee of documentation security
consult us in the field of accounting, human resources and taxes
we can also represent your company before inspections from the labor office, social security office, tax office and other related entities
HR and payroll in your company
Thanks to cooperation with EXLIBRA, you do not have to worry about knowledge of labor law, social security and tax law. We will take care of these matters and relieve you.
Our offer in the field of HR and payroll includes:
design of employment contracts and/or civil law contracts
keeping personal files
checking the validity of medical examinations
control of the use of holiday leaves
creation of work and remuneration regulations and other internal bylaws
creation of duties for employees in accordance with the law
development of project plans of accounts
calculation of remuneration
payroll preparation
preparation of social insurance statements
annual settlements
supervision over the correctness of civil law contracts (placed orders and contracts to perform specific task)
Additionally, you can entrust us the recruitment process for your company. As part of the service, we will design and place job advertisements, perform CV selection, and organize a recruitment interview in accordance with the requirements of your company.
How do we work?
you send scanned documents to us
you deliver the originals once a month/quarter
Do you run international businesses? We will help you in obtaining EU VAT registration.
FINANCE – ADDITIONAL SERVICES:
Choosing the right bank for running a company and individual account
Selection of forms of financing current operations and planned investments (credit, leasing, loan)
Monitoring of receivables and liabilities