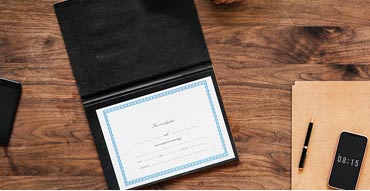 In the era of today's business, it often becomes necessary to obtain special permits, licences or concessions. They are often tedious, long-lasting processes that also require specialized legal knowledge and more.
EXLIBRA provides services in the field of obtaining licenses, permits and concessions. We analyze the submitted documentation and information, prepare a documentation package and finally submit the set of documents. During the whole process, we supervise substantive and formal correctness. Issuing a quick decision without undue delay is extremely important to us, because we know how important it is to get permission to develop a company.
Have you bought a car and you do not have time to queue in offices and arrange the formalities associated with the its registration? EXLIBRA also offers car registration services – thanks to which you save time as well as costs. By performing official activities, you can not accomplish your current tasks. Therefore, to meet the expectations of customers, the EXLIBRA company will also register for you and your company, and we can help you choose the right insurance.
We care about a comprehensive approach to our clients, which is why we obtain licenses and permits for our clients related to legal stay in the territory of the Republic of Poland.
We offer assistance in obtaining, among others:
Work Agent License
Entry in the register of employment agencies
Road transport licence
International road freight carrier licence
Entry in register of postal operators
Permission for the purchase of real estate by a foreigner
Entry to the register of entities subject to SANEPID (State sanitary and epidemiological inspection) control
BDO (Waste management database) entries for entrepreneurs importing cars
EORI
Employment permit for a foreigner;
Temporary residence permit;
Permanent residence permit