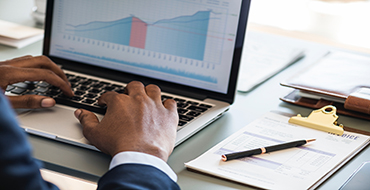 A virtual office is a modern and friendly solution for you and your company. Thanks to this service, your company will reduce the costs of renting office space as well as costs related to employment. As part of the service, you will receive a prestigious address for your company, which you can also use for marketing purposes.
The virtual office is an innovative idea to run your business. This service allows you to save time and costs of running a business.
The Virtual Office service enables:
setting up and running a company in the centre of Lublin
saving costs associated with renting the office, its equipment
saving costs related to employment of an employee
receiving a dedicated phone number for your company
notifications and scans of incoming mail
Our service enables you to focus on the development of your company, delegating monotonous matters to us. You do not have time to receive company correspondence and queue up at the post office? In that case, our service is perfect for you.
EXLIBRA helps you to optimize the costs associated with running your business. We offer you the service of using a fully equipped office.  You can focus on the development of your company and we will deal with office matters. In addition, as part of our company, you can receive support and legal services, such as contract analysis or even drafting contracts, and many more. We never leave our Customers alone, we are here for you and your company.
We offer high quality office services for your company, thanks to which you can build the reputation of your company.
We know that the office is not everything. As part of the cooperation, you can also receive legal services and consultancy for the company, accounting and financial services, as well as a virtual assistant, a package of office and official services.
We will provide you and your company with comprehensive care. So that you can get help here in every situation.