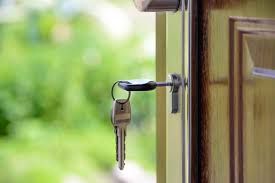 08.07.2019
Buying an apartment for rent – what is worth knowing?
The purchase of apartments for rent is one of the increasingly popular forms of investment in Poland. There are many stereotypes about investing in real estate, especially with the intention of later renting, and it requires a lot of patience and thorough preparation on our part.
At the beginning, we would like to raise the topic of the aforementioned stereotypes and concerns related to the purchase of real estate. The first thing is fear – the fact that we will not manage such an undertaking, that it is a big risk that we will have to spend more time and energy on than we can. We are also afraid of taking out the loan itself, or bad tenants, and the image of tenants who are in arrears with rent or a destroyed apartment is already looming on horizon.
All these fears are real, but the reason for their emergence is a simple lack of knowledge and experience in this field. In the further part of the present article we would like to clear your doubts and show you what to look for before deciding to buy a flat and to present some of the advantages of such an investment.
What should I pay attention to?
In most cases, the location plays a major role, but before you start looking for apartments in the city center, think about what the target group will be – are you going to rent them to students, a young couple or, for example, singles. Thanks will help you choose a flat in an area that is attractive area for a given group. First of all pay attention to the distance to the public transport stops, access to parking spaces, check if there are schools, kindergartens, offices and universities in the area. Easy access to commercial and service outlets comes as an additional advantage.
Another issue concerns the building in which the flat is located – if possible, find out in which year the building was built, what's its current condition, as well as the staircase and elevator, and whether there is access to the basement or garages.
Once we find a flat in the area of our interest that meets our expectations it's time to become interested in tits condition. The layout of the apartment and the number of rooms and on which floor it is located are all very important. Contrary to appearances, a larger number of rooms is more important than a high-standard apartment. Pay attention to its general technical condition, but also to the condition of doors, windows and floors – the better it is, the less you will need to spend on renovation. The general image of a flat is also important – these are the factors that make you want to stay in a flat, for example, whether it is sunny, the view from the window, or sometimes, whether it does not give an impression of a small one, even if the floor area is large, etc.
In addition to the aforementioned issues, you should also know the costs of housing maintenance – how much is the rent to the cooperative, what type of heating is there, whether there are additional fees for garage or parking space.
Advantages of real estate investments
An investment in a property for rent can have many benefits, even if it will require you to take out a loan. Firstly, there is a high probability that the value of a flat in a good location will increase year after year, which is important if you want to sell it. Secondly, this investment can bring you much more profit than the use of deposits or other forms of savings, and more importantly, rental income is an additional form of income for you. The upside is also the fact that expenses devoted, among other things, to the renovation of an apartment can be tax-deductible.
In summary, before you make the decision to buy an apartment, you have to be properly prepared. Matters related to the premises are one thing, but it is also important to draw up your financial plan and specify in it, what budget you have for the apartment, how to renovate it, and how many formal matters are relevant in our case, for example notary or commission.
Buying a flat for rent is an investment for years, and if it is well-thought-out and well organized, it can be your protection for the future.