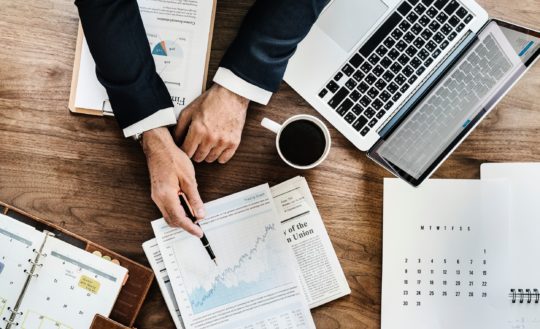 11.09.2018
Why a company in Lublin?
Lublin, often called the capital of eastern Poland, attracts a huge number of tourists every year. The rich history, historic architecture and various cultural events create a unique atmosphere of this place. However, it is worth noting that its attractiveness also manifests itself in the sphere of business.
According to the annual "Polish Cities of the future 2017/18" FDI (Foreign direct investment) ranking, in the category "TOP 15 FDI ​​Strategy", Lublin took the third place, and in the category "TOP 10 Cities – human capital and lifestyle" – the 5th position. In the "Business-friendly cities 2017" ranking by Forbes Lublin ranks 6th.
Lublin has many advantages, and one of them undoubtedly is its location. Excellent location near the national border (Terespol 148 km, Hrebenne 85 km), combined with a short distance to Warsaw makes it unquestionably a great investment area.
Another advantage is the degree of higher education. There are as many as 9 higher education institutions in Lublin (including 5 universities), in which qualified academic staff educates over 67,000 students from various parts of Poland and the world. Annually, 20,000 people graduate from these universities, and they are a qualified and ambitious group of people ready to enter the labor market.
Lublin has investment areas in the Special Economic Zone – Subzone Lublin, as well as nearly 150,000 m2 office space and 111 000 m2 warehouse space.
In the nearby Świdnik (12 km) there is a dynamically developing Lublin Airport, serving flights to 13 cities throughout Europe.
The dominating sector of the economy in our city, apart from trade and services, are the industries – machinery, car and energy. Furthermore, the agricultural character of the region enables the development of the broadly understood food industry. Lublin also has great potential in the field of services for business, IT sector and BPO.
In addition, competitive labor and business costs, in comparison to other cities in Poland, also form an important factor. Local authorities have prepared special discounts to promote the development of the city in terms of business:
exemption from property tax in connection with the creation of new jobs[1]
exemption from property tax under the regional aid program to support new investments for entrepreneurs running a business activity in the Subzone of the Euro – Park Mielec Special Economic Zone in Lublin[2]

exemption from income tax for entrepreneurs investing in the Subzone of the Euro-Park Mielec Special Economic Zone in Lublin

unemployment grants
As you can see, there are many reasons to choose Lublin to run your business here. The city is developing at a rapid pace, offering more and more modern solutions, and is also a great alternative for larger, many hundred thousandth agglomerations.
[1] http://edziennik.lublin.uw.gov.pl/WDU_L/2015/4345/akt.pdf
[2] https://bip.lublin.eu/gfx/bip/userfiles/_public/import/rada-miasta-lublin-vii-kaden/sesje-rm-lublin/uchwaly-rm-lublin/vii-kadencja-rady-miasta-lubl/sesja-nr-v-z-dnia-26-03-2015/uchwala-nr-108v2015-rady-miast/110762_u_108_v_2015.pdf